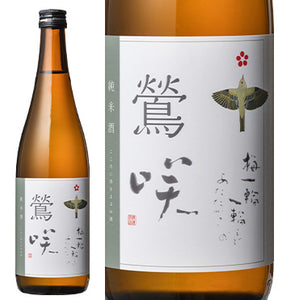 Ousaki Junmai Sake
Soft mouthfeel and full rice flavor.
It has a delicate flavor that you will never get tired of drinking.
Ingredients
Rice (domestic), Koji rice (domestic)
Rice polishing ratio
65% (Japanese rice)
Alcohol content
15% alcohol by volume
Volume 720ml

Kanbai Brewery



Our sake was born in 1918. It was about 100 years ago.
The founder, Shujiro Iwasaki, who was a landowner, started the business today by making delicious sake from local rice. It is said that Shujiro made sake with a playful spirit.
The process of making sake is a steady one, and craftsmen tend to be strict in their minds, but we still try to make it fun. We are serious, passionate, and diligent, but we also have fun.
I am sure that our cheerful and cheerful spirit will be conveyed in the taste of our sake.
With the product concept of "one cup of delicious sake," we are a pure rice brewery that has inherited traditional craftsmanship and brews only with rice grown in-house and in Miyagi Prefecture, and with water from the Naruse River that flows next to the brewery.